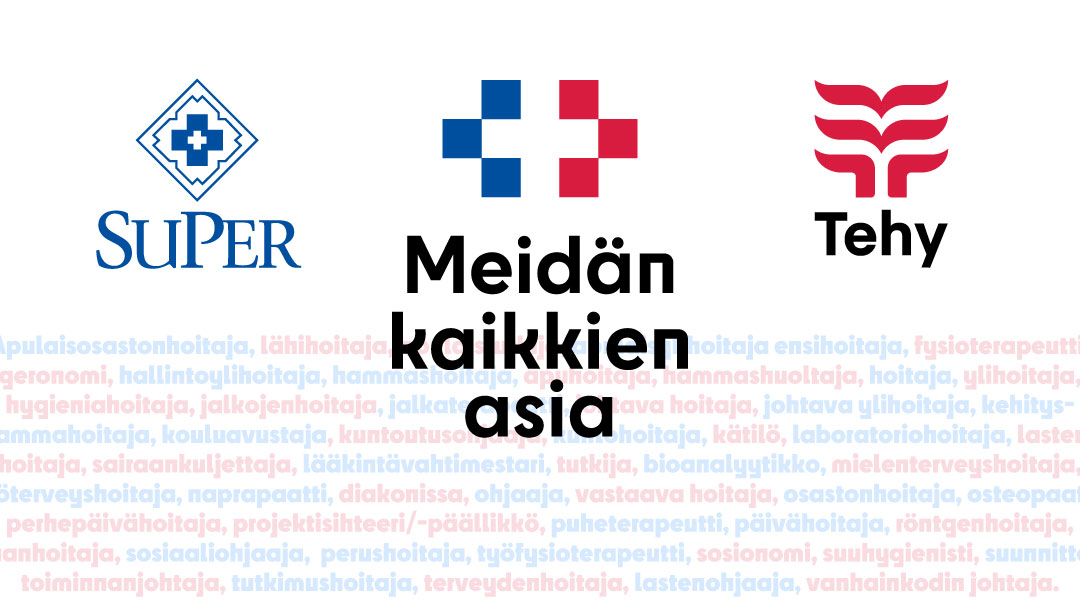 On 3 October, the nurses' unions Tehy and Super and the employers' organisations have accepted the National Conciliator's proposal for a new collective agreement for nurses in the municipal sector social and health care. According to the unions, it will guarantee at least a 17.3 per cent pay rise over the next five years, with an increase of 15.3 percent in the first three years.
The deal includes a 600 euro one-time bonus to nurses, who cared for covid-19 patients. Tehy and Super estimate that the average salary of a nurse will see an increase in pay from 2 625 now to 3 117 euro in 2027. For practical nurses pay will go up from 2 255 to 2 677 euro.
Tehy – The Union of Health and Social Care Professionals in Finland says that the new collective agreement includes several improvements in working conditions, too.
One important change is that the employer will no longer be able to hinder an employee from changing jobs in a way that exceeds what is stipulated in the law. One year ago, Tehy discovered that the City of Helsinki had a questionable agreement with the major private health care companies that they do not hire nurses who are working for the City of Helsinki.
All ongoing industrial action will cease immediately, and the nurses' unions will end their preparations for the planned mass resignations.
The new collective agreement is valid for the period 1.5.2022–30.4.2025. The previous collective agreement had come to an end back in February of this year.
KT, the local government employers' association, has said that it interprets some parts of the deal in another way than the unions. This might mean further negotiations.
The other unions that are a part of the municipal sector pay deal that was accepted in June, will now study the nurses' agreement carefully and see whether they can accept the deal now made for nurses. This might also mean some further negotiations.
Helsinki 05.10.2022 – Heikki Jokinen