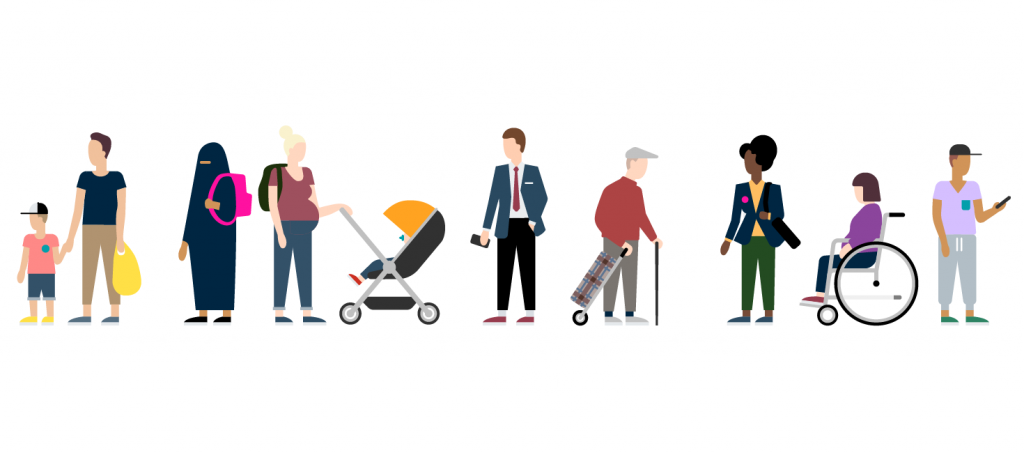 In Finland, equality between genders is a generally recognised fundamental value in society and working life.
Equality in working life means that all people are equal regardless of factors such as age, religion, sexual orientation or other reasons related to the person.
The rules, fundamental rights and obligations in working life must be the same for all. It is in society's best interest that all Finns have work and that we can all contribute to building society as equal individuals.
Discrimination
All employers have an obligation to promote equality and non-discrimination regardless of the sector, size or any other aspect of the company. The attitudes and ways of working in the workplace must prevent discrimination proactively.
It is important to discuss any problems related to equality openly and honestly in the workplace community. All workplace communities must have zero tolerance for any type of discrimination. For example, guidelines on preventing and addressing discrimination can be drawn up as part of equality planning.
In a workplace of at least 30 people, the employer has an obligation to prepare, in cooperation with employees or their representatives, an equality plan and a non-discrimination plan on measures that promote equality.
The purpose of the Equality Act is to prevent discrimination based on gender, gender identity and the expression of gender. The Equality Act aims to promote equality between women and men and, to this end, improve women's position in working life in particular.
The purpose of the Non-discrimination Act is to promote and safeguard equality and help victims of discrimination. In accordance with the Non-discrimination Act, every employee has an obligation to promote equality in the workplace.
Salary equality
The salary gap between women and men in Finland is around 16% in the labour market as a whole. This figure is based on average salaries paid on the basis of regular working hours.
One of STTK's main goals is to promote salary equality in working life. The salary gap between genders has decreased very slowly in Finland in recent years. To promote equal pay, we need several simultaneous means such as pay transparency, family leave reform or a separate payment for women in connection with salary increases.
Family leave reform
Equal working life includes the fair distribution of family leave, which serves the interests of both children and parents. A revised family leave model entered into force in Finland on 1 August 2022. Family leave should be further developed into a direction that ensures parents' equal opportunities to participate in both child care and career development. Increased flexibility will make it easier to maintain a balance between work and family life. The more equal distribution of family leave improves the quality and fairness of working life. Different types of families must be taken into account when implementing changes. The forms of families are diverse today, and all types of families must be treated equally.
Pay transparency
STTK has proposed greater pay transparency so that the employee representative in a workplace should have access to information about all employees' individual salaries and salary elements. Greater transparency would make it possible to address any unjustified salary differences in the workplace.