STTK Students safeguards the interests of students and young people. The chairperson of STTK Students works at the STTK office with experts and lawyers, bringing young people's and students' perspective to STTK's day-to-day operations. The chairperson of STTK Students has the right to attend and speak at the meetings of the board of directors.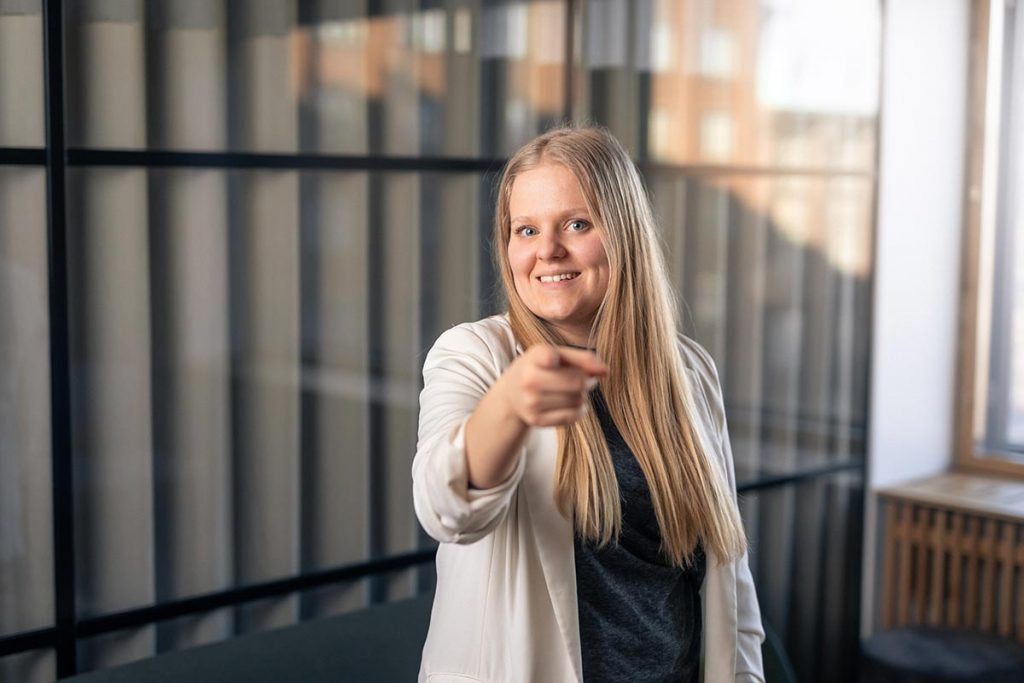 STTK Students organises events and activities for students and young people within STTK's member unions. Top experts in Finnish working life and decision-makers serve as instructors at its annual influencer coaching event. The coaching provides young people with good capabilities to serve in positions of trust.
An Influencer Forum is held annually for the young people who have completed the training. The forum brings together members of STTK Students and young influencers from STTK's member unions. STTK Students' presiding officers are selected during the forum.
STTK Students' key partners include other student and youth organisations. Their cooperation includes voting campaigns for young people and students before elections, for example. Increasing young people's working life knowledge is an important theme for STTK Students. In cooperation with other organisations, it seeks to reach as many young people as possible who need help when entering working life. STTK's Working life -materials have been prepared in cooperation with young people.
The voice of young people and students in society
STTK Students actively participates in discussion in society. Its efforts to make an impact are based on ensuring fairness between generations. STTK and STTK Students work to create wellbeing for Finns regardless of their age and life situation. Working life must be fair, equal and meaningful for a young person starting their career.
Fairness in working life means that young people also have the right to work and remain capable of work throughout their careers. In recent years, STTK Students has actively addressed issues related to exclusion and mental health, for example.
Every young person has the right to high-quality education. Education must provide a strong foundation for entering working life and learning more. Free upper secondary education, extended compulsory education and sufficient resources for educational guidance are means to promote equality in education.
It is important that funding for the pension system is well-balanced and that a sufficient pension level is guaranteed for all. STTK Students is contributing to ensuring that changes to the pension system are assessed in terms of fairness between generations.
Presiding officers
A chairperson and two vice chairpersons are responsible for STTK Students' operations. Together, they are called the presiding officers. The chairperson is the voice of current matters concerning students in society, and the vice chairpersons support the chairperson in their work.
The chairperson is elected for one year at a time. They can express their willingness to serve for another year. The chairperson and the two vice chairpersons are elected at an annual election meeting. This year, Markus Wright is serving as the chair of STTK Students, and Sonja Tikkanen and Roosa Hyppölä are serving as the vice chairs.