In the opinion of STTK, the economy should support a fair, sustainable and prosperous Finland. The strengthening of employment and competence, a sustainable tax and pension system and the fight against climate change play a key role in this respect.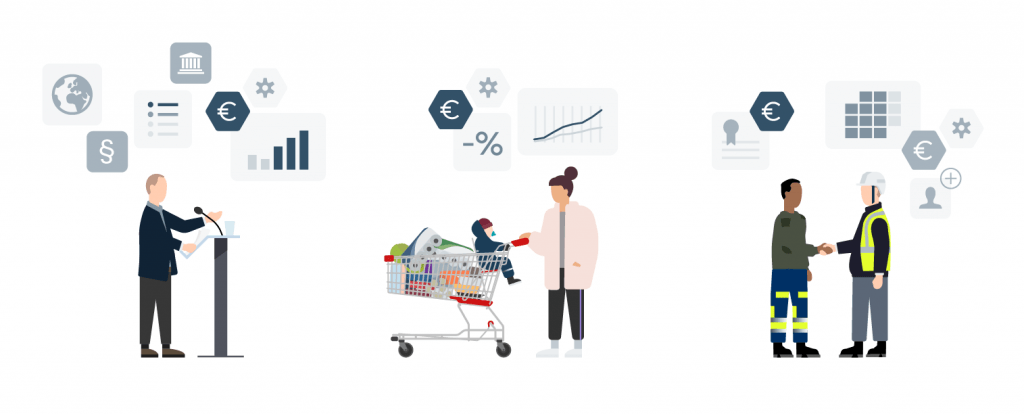 Economic growth must be supported
The ageing population and the economic downturn caused by the coronavirus pandemic require from Finland measures that support economic growth. Economic recovery and investments should support new growth sectors and climate policy goals, as well as competence development. The application of new technologies and digitalisation in projects that create new jobs requires sufficient funding for research and innovation activities. This enables Finland to improve its competitiveness and capacity to respond to structural changes.
Sustainable taxation
The focus in taxation should be shifted from the taxation of work to property and environmental taxes. The purchasing power of low- and medium-income employees in particular should be secured through taxation. At the same time, the taxation of capital income and assets should be developed in a way that supports the tax base. Taxation must also be used to encourage climate action.
High employment rate
The Finnish welfare model is built on a high employment rate. The employment rate has increased in recent years, but further measures are needed to improve the employment rate in the long term.
A high employment rate requires active investment in labour policy, as well as effective and accurately targeted employment services of a high quality. More effective personal services are needed to accelerate the employment of poorly employable groups such as older people, young people, immigrants and incapacitated people. The resources for employment services in Finland must be increased to the Nordic level. 
Support for reduced working time would accelerate the return to work of people who have been laid off or made redundant or who have otherwise lost their jobs. Temporary exemption from employers' indirect labour costs or salary subsidies should be considered in connection with hiring an immigrant or an unemployed person aged over 55.
In a rapidly changing world and economy, we need better change security to accelerate the employment of people who have been made redundant. This concerns improving training opportunities in particular.
International recruitment should be seen as a means of raising the employment rate. The processing of work-based residence permit applications must be made more efficient, and we need national recruitment projects for sectors suffering from a shortage of labour.