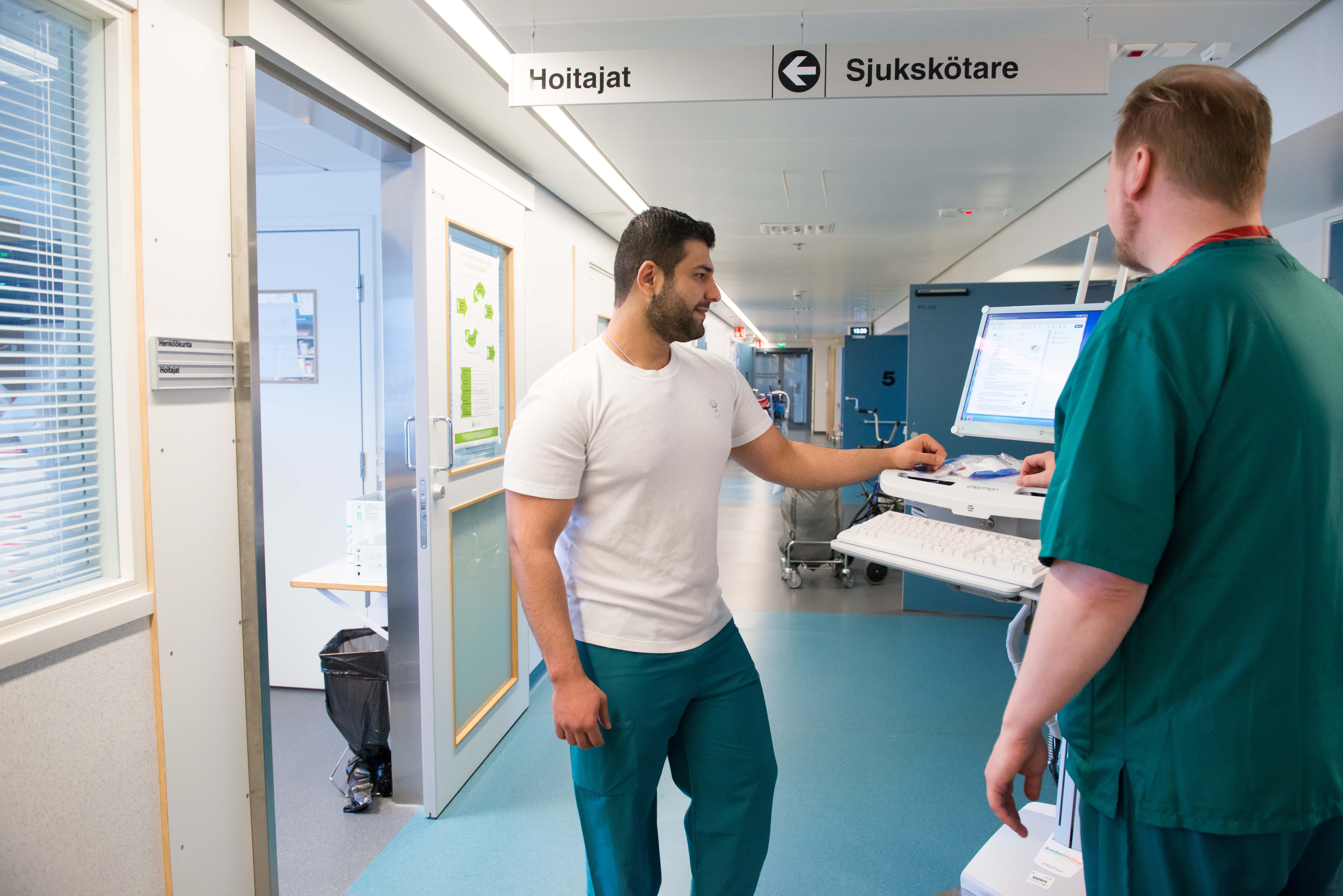 In June, the two nurses' unions Tehy and Super pulled out of the major municipal sector collective agreement. Presently, collective bargaining for the nurses' is ongoing, but the debate around the deal is getting heated.
Tehy – The Union of Health and Social Care Professionals in Finland and Super – the Finnish Union of Practical Nurses are clear in their demands: nurses must get a real pay rise in order to solve the growing shortage of nurses. For the unions, this is a matter of patient security.
Aki Lindén, the social democratic Minister of Family Affairs and Social Services has taken a stance on the issue. He had already started preparing the Patient Safety Act, which would force nurses, in some cases, to work and thus limiting their right to strike.
Lindén will now fast track this law and says it could be effective by Friday 16 September. However, not all of the parties who make up the government have, as of yet, made their opinion known on the proposed law.
The unions have given five warnings of limited strikes in four cities. Tuula Haatainen, the social democratic Minister of Employment, has used her legal possibility to postpone three of these by two weeks.
Tehy and Super propose that instead of forcing nurses to work by law, it would be better to stipulate a law on availability of health care personnel. This fixed-term law would raise pay to such a level that it would make the branch more attractive.
Finnish social and health services cannot be run permanently by forced labour.
The law on forced labour would only make the crisis worse, unions say. It would not be a solution that addresses the root of the problem, the shortage of nurses.
"Finnish social and health services cannot be run permanently by forced labour", says Millariikka Rytkönen, Tehy President.
The real danger for patients is the shortage of staff, unions stress. Since April, Tehy members have sent more than 5 000 notifications to the authorities of situations in which patient safety has been endangered. In most cases, the reason is a shortage of staff.
Else-Maj Kirvesniemi, Tehy Director of Collective Bargaining, predicts in her blog 5 September that this time not even the law on forced labour will help.
The Government will really have to force nurses to work, should there be no deal before the strikes, she writes. "Before that, bailiffs will be looking for nurses with their orders and in the worst case scenario police will lead nurses to work, should they find them", Kirvesniemi writes.
If the unions lose the right to organise strikes, in the fullest sense, unions will resort to other methods, too. One is mass resignation – once you quit your job, the law cannot force you to work.
Another possible action is for nurses to turn to the authorities requesting them to strip them of their rights to practise their profession. So far, some 500 social and healthcare professionals have done just that this year. This number is 20 times higher than normal.
The nurses' Autumn of discontent is only beginning.
Helsinki 09.09.2022 – Heikki Jokinen