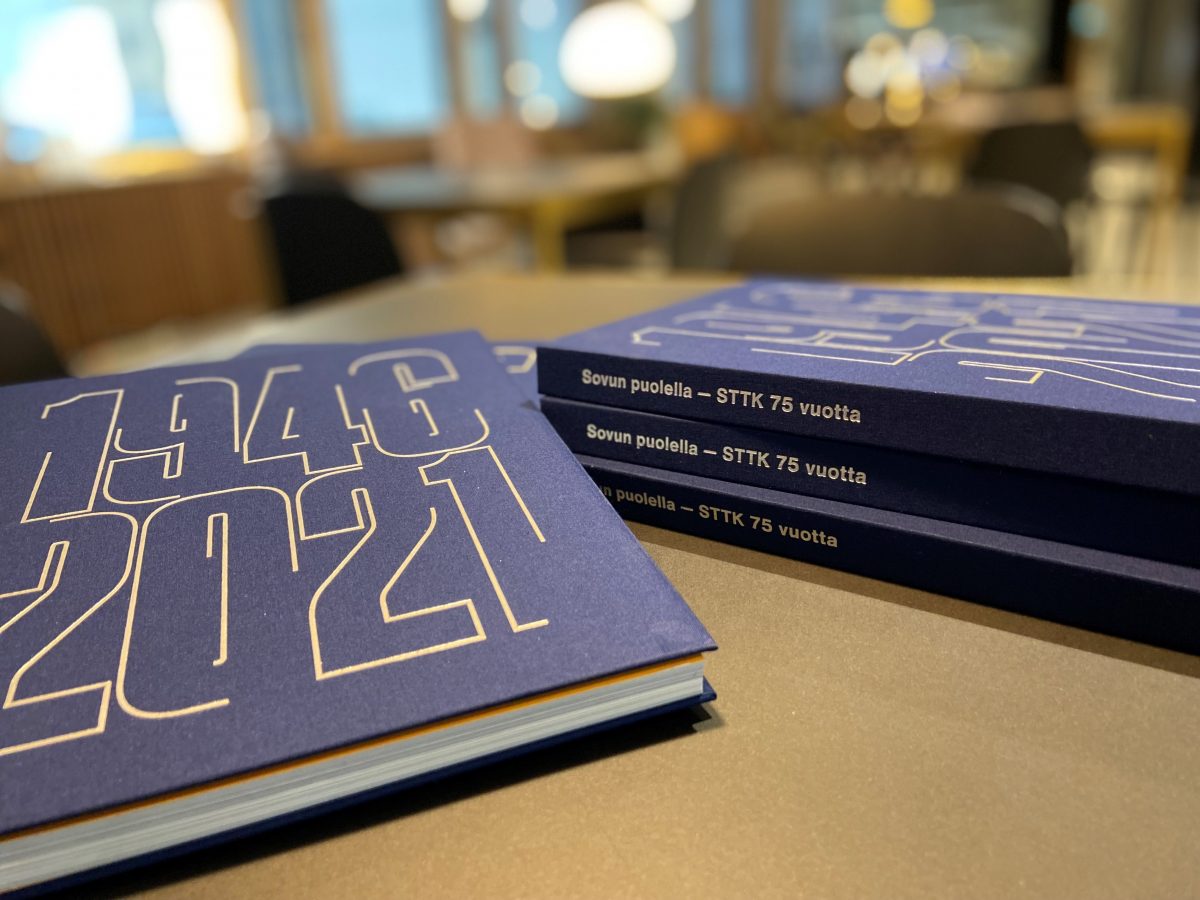 The Finnish Confederation of Technical Employees' Unions (STTK) was founded on 29 October 1946. The organisation celebrated its anniversary on its actual birthday with the launch of a book of its history in Helsinki.
A concise history of the organisation from its birth to the autumn of 2021, Sovun Puolella (On the Side of Reconciliation), is a concise history of the organisation. Veijo Åberg, Master of Philosophy and researcher at Oy Spiritus Historiae Ab, is responsible for the work. The working group consisted of Mikko Mäenpää, former President of the STTK, Matti Hynynen, Organisation Manager, Marja-Liisa Rajakangas, Director and Tiina Laurila, Assistant.
In his keynote speech, STTK Chairman Antti Palola emphasised the theme of the book, which is reconciliation.
– "Things are never so bad that they cannot be made worse by arguing," he reminded, noting that STTK, which was born immediately after the war years, has built a Finnish success story throughout its existence through cooperation with other actors in society.
– Being on the side of reconciliation, where necessary, is not incompatible with strong and targeted advocacy.
The author of this historical book, Veijo Åberg, has done a lot of research on the history of the white-collar movement.
– There is still much to explore. It will, for example, be interesting in time to see how changes in labour market activity over this period are reflected in the movement.
Political journalist Unto Hämäläinen, commenting on the book, said that the latest agreement between labour market organizations – the so-called Corona package – is a very significant demonstration of their ability to work together in a time of crisis.
– The package came into being in a matter of days. Its significance in terms of the impact of the corona pandemic on the economy and employment is undeniable, Hämäläinen stressed.
The book, Sovun Puolella (On the Side of Reconciliation) can be found on the STTK website.
The festive autumn will culminate in events to mark the opening of the new term for STTK representatives on 16-17 December.