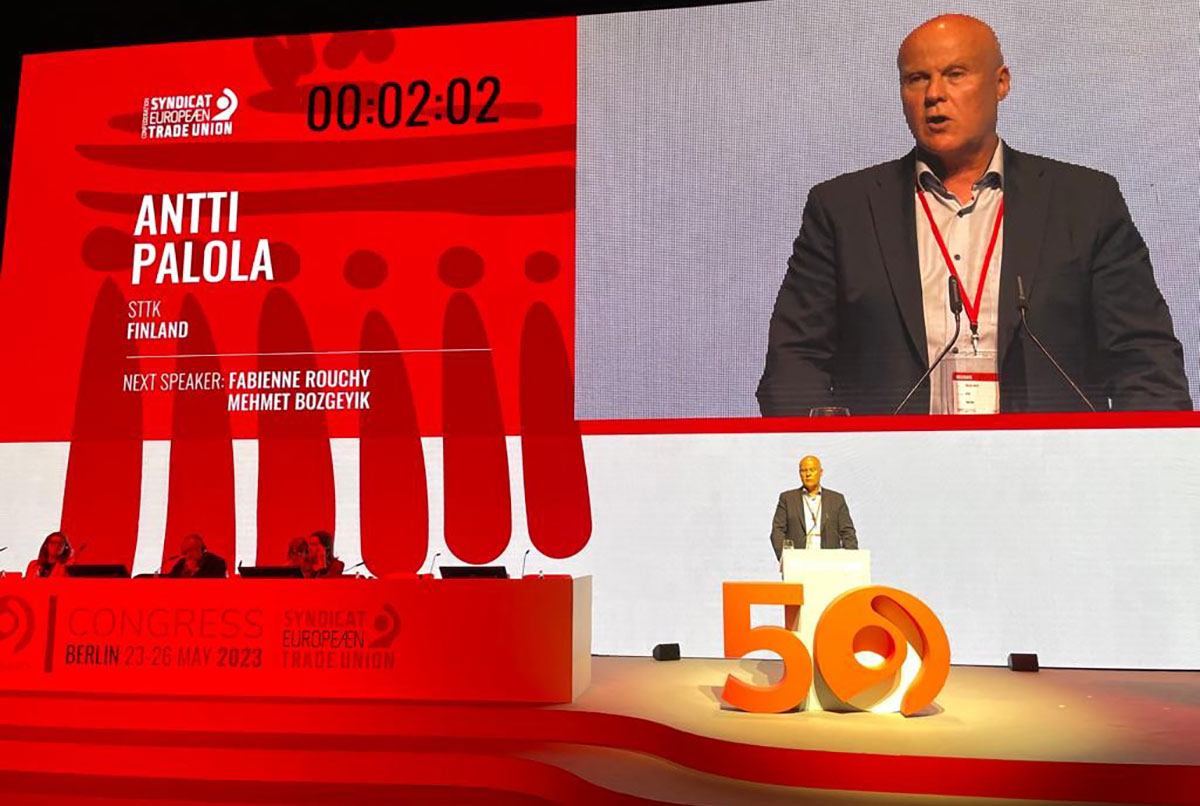 Managing the green transition has been one of the main topics for discussion during the last years and it was further amplified the energy crisis last winter.
The transition is ultimately something positive. – It brings with it both growth and jobs – and let's also remember that we need to reduce our use of fossil fuels significantly.
In a survey that STTK conducted last year, 43 percent of respondents replied – that decisions that are made to counteract climate change – are done in a fair way.
This is a good result.
What's alarming, however, is that 32 percent of respondents disagreed.
As trade unions we cannot ignore this.
A successful green transition requires investment in transition security and skills development.
This gives employer's competent worker's – and it gives worker's both jobs – and a possibility to keep up with the challenges of changing work-life.
Transition security ensures that people are taken care of while they are living through the changes.
These two elements (as well as a sound welfare systems) are essential to make people feel that the transition is done in a fair way.
And at the heart of it – We need to listen to the needs of the people who have the highest stakes in the transition. The people that are being most affected
Be they industrial workers or entrepreneurs and farmers who are highly dependent on energy just to mention a few.
Fairness is what builds trust – and trust is central for a successful transition – for society as a whole – and for workers.
And a successful green transition is the only way for Europe to ensure its strategic autonomy, it's global competitiveness and to secure jobs and welfare in the future.
Thank you for your attention.