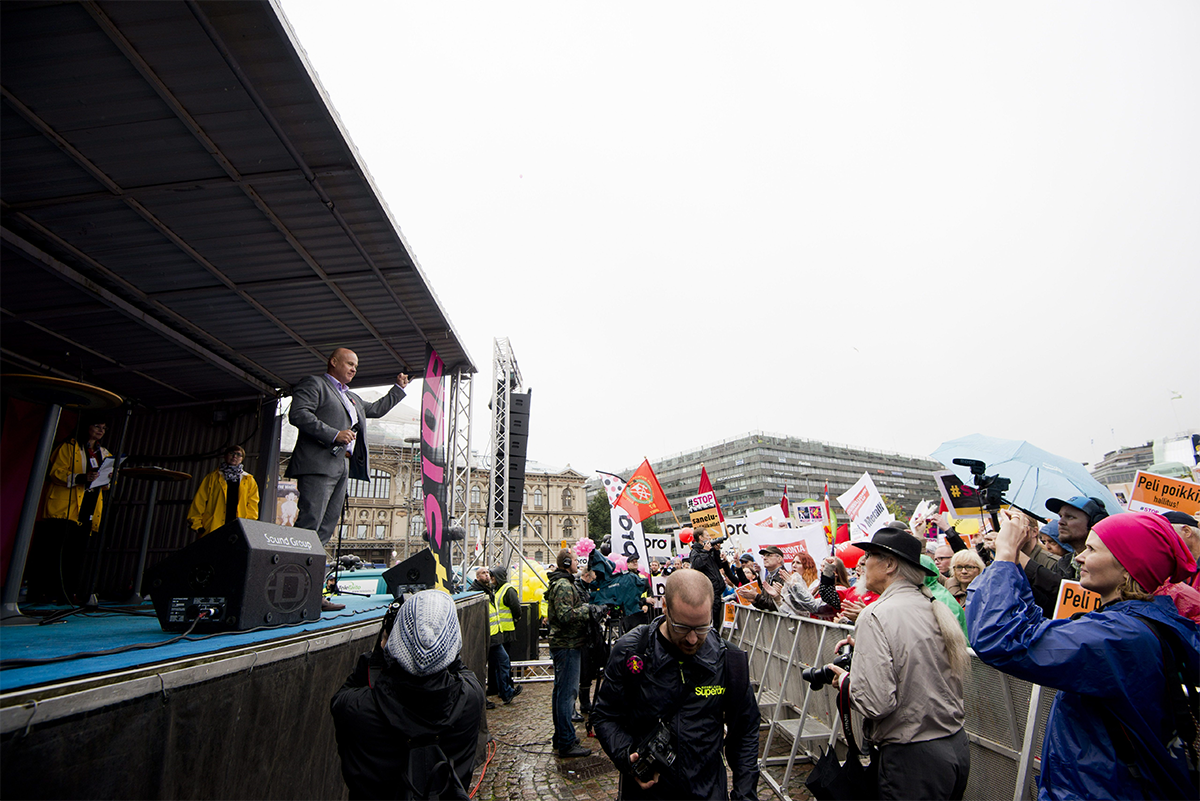 The labour market reforms proposed by the Government are unreasonable towards employees. If implemented, the Government Programme will result in the significant weakening of many rights in the working life, as well as cuts to social security that will affect various population groups.
STTK and its member unions will organise a demonstration on Saturday, 18 November, to oppose the goals of the Government Programme. Demonstrators from different parts of Finland will march from the Mäntymäki field at the Olympic Stadium to Kansalaistori Square, where the programme will start at 12 noon. The theme of the demonstration is to appel to the goverment to be reasonable.
STTK finds that the Government does not listen, does not take the increasingly worried messages of employees into consideration and does not offer any genuine negotiations.
"We are witnessing a time of unprecedentedly fast degradation of working life and security. Our members' concern for their wellbeing and position in the working life is great, and this is the reason for the demonstration," says chair Antti Palola.
STTK is preparing the demonstration in collaboration with its member unions.
"We are also inviting our partners, such as all employees' organisations, other civic organisations, interest groups for students, the unemployed and pensioners, and everyone who is concerned about the impact of the goals of the Government Programme on working life, livelihood and security, to join us."
There will be programme suitable for the whole family at Kansalaistori Square, including interviews of representatives of STTK and its member unions, music and food.
More detailed programme for Kansalaistori Square and related additional information can be found at www.sttk.fi/mielenosoitus.
More information: Organisation Manager Juska Kivioja p. +358 50 581 4372