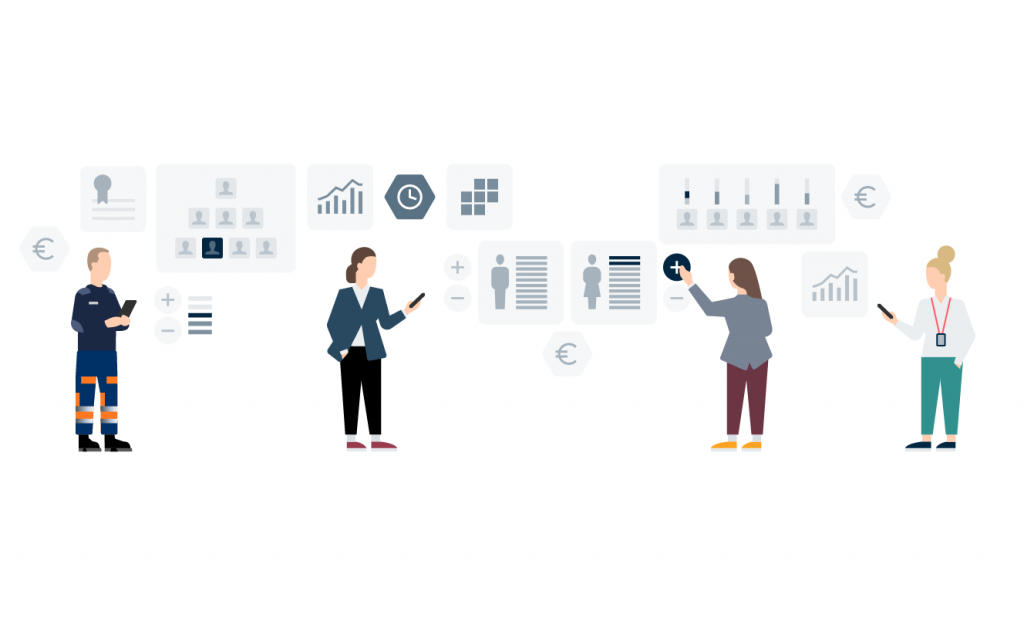 Since success requires new products, services and methods, the development of work communities is key to improving competitive advantage. Special attention must be paid to the functionality of work communities, employees' competence, well-being and reinforcement of trust. Nothing new gets created without motivated employees.
Work communities
Trust is the most important capital of work communities. Building trust requires openness, dialogue and information sharing. A working culture built on trust accepts people's diversity, and everyone is accepted as part of the work community, as a person. Trust strengthens the work community, adds to wellbeing at work and facilitates agreeing on things.
When the trust basis of a work community is in order and employees are listened to, they have the courage to develop and try out new things. The possibility to have an impact on one's work and competence makes the work more meaningful. Moreover, every employee must be allowed to participate in the development of the common rules and methods of the work community. Contented employees are committed to their employers.
Cooperation
We are all responsible for maintaining collaboration. Legislation must create a framework for the development of productivity and operations through collaboration, and enable the increase of local settlement in practice. The current Act on Co-operation is heavy and cumbersome. We need a completely new law on the development of the operations at workplaces.
Well-being at work
Work must support health so that people will not run out of it in the middle of career, but that we can work longer and better than before. Comprehensive occupational health services, safe and healthy work environment and an opportunity for flexibility in working time support coping. Good and just management in work communities have a significant impact on well-being at work.
Various situations in life challenge our coping as well as our ability to combine work and the rest of life. Job alternation and family leaves, part time work and part time retirement provide flexibility and prevent longer breaks in careers. A cut of working hours can also be one way of extending careers in future.
Inappropriate treatment
The term inappropriate treatment is used to describe harassment, bullying and other improper behaviour at workplaces. Every Finnish workplace must take a zero tolerance approach to sexual harassment. The employer's obligation to interfere must be tightened up so that inappropriate treatment and harassment are brought under control in working life. Furthermore, neglect of sufficient measures must result in sanctions.